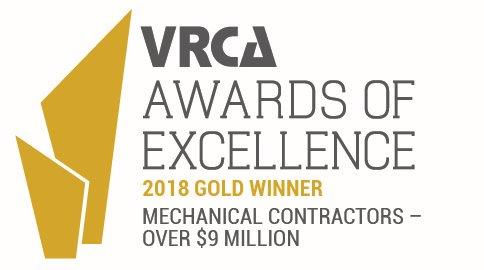 The new Teck Acute Care Centre (TACC) at BC Children's Hospital and BC Women's Hospital + Health Centre will be an integral part of British Columbia's health-care system, providing exceptional specialized care for the most seriously ill children and complex obstetrical cases in BC.
The TACC will replace aging infrastructure and provide much-needed space for the larger care teams and new technologies required to treat today's chronic and more complex illnesses.
PROJECT TEAM: Construction Design-Build Manager: Affinity Partnerships / CWH Design-Build GP Architect: ZGF Architects & CEI Architecture
MECHANICAL DESIGN-BUILD TEAM:
Mechanical Consultant: AEI | Affiliated Engineers, Inc
Mechanical Contractor: Fred Welsh Ltd.
Sheet Metal Contractor: Apollo Sheet Metal Ltd.
Building Automation: ESC Automation
Fire Protection: JCI / Tyco Integrated Fire & Security.
Medical Gas Systems: Class 1 Medical Gas Systems
Hemodialysis System: Baxter Renal
Fuel Oil Systems: Western Oil Services
Pipe and Duct Insulation: Aarc West
Mechanical Insulation Balancing & Commissioning: KD Engineering Co.
Downloads:
BCCW-TACC Project Profile (FWL) (PDF)
TACC Mechanical System (PDF)