1090 WEST PENDER STREET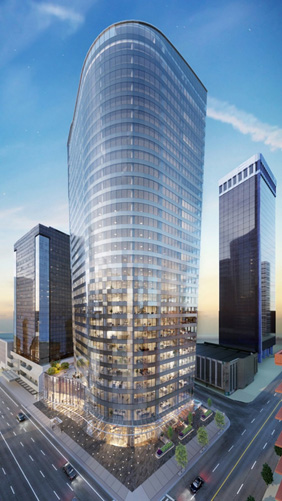 OWNER: BentallGreenOak
PROJECT TEAM:
Construction Design-Build Manager: GRAHAM Construction and Engineering LP
Architect: MCMP Architects
MECHANICAL DESIGN-BUILD TEAM:
Mechanical Consultant: Integral Group
Mechanical Contractors: Fred Welsh Ltd.

1090WP at a Glance:
The 1090 West Pender is a 32-storey, 562,000 square-feet new office tower project developed by BentallGreenOak at the corner of West Pender and Thurlow streets in Vancouver, BC.
The project includes a 3-storey retail podium with 7,860 sq. ft. of space on the ground floor for restaurants/ retail spaces and 432 vehicle parking stalls over seven below-grade parking levels.
Construction work has started in 2019 and is targeted for completion by 2023.